Articles
Chemist Warehouse is Open!!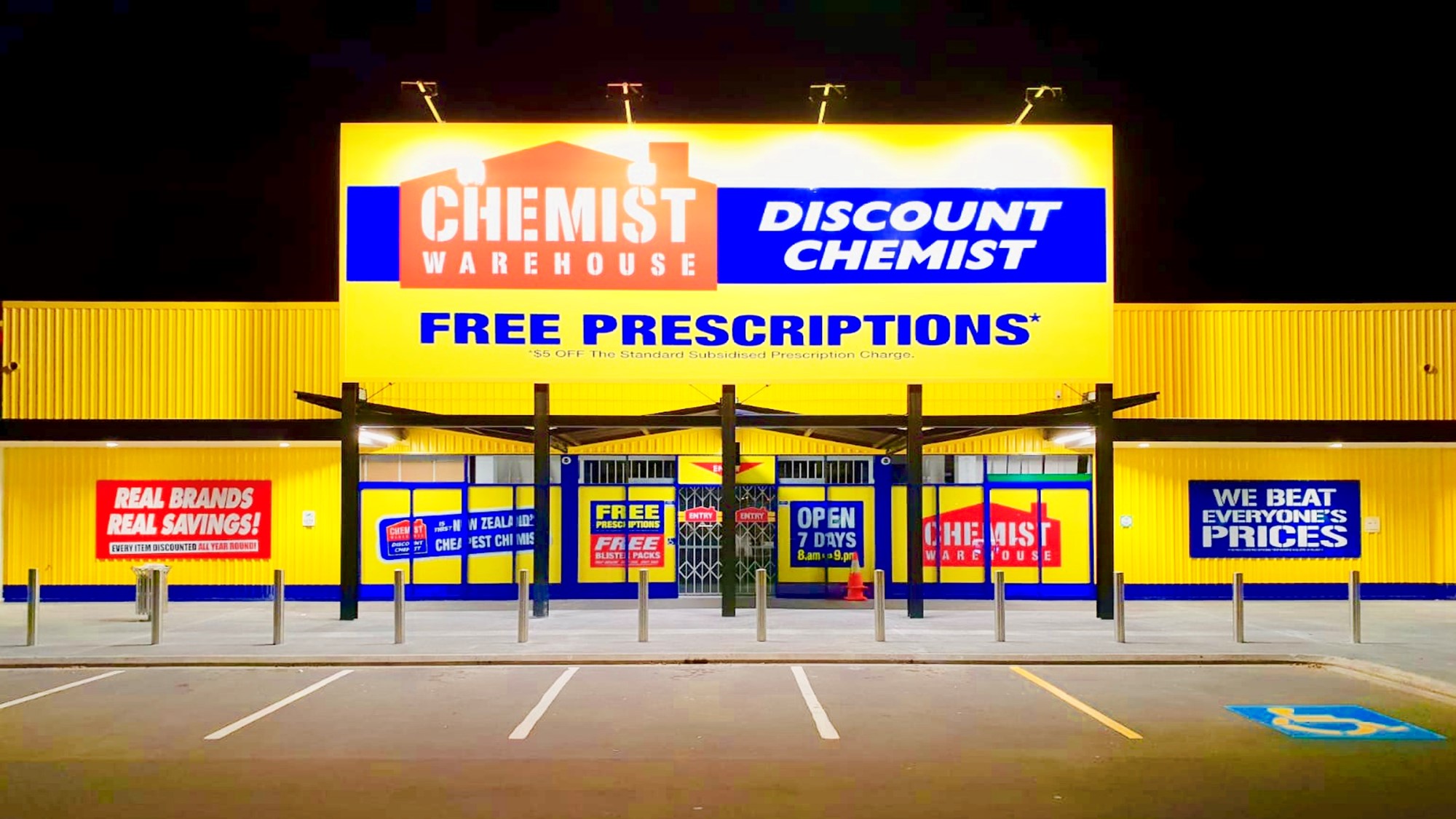 South Island's first Chemist Warehouse is now open!
The well known Australian brand established 40 years ago and is now among Australia's top retailers. It offers free prescriptions and strongly discounted prices across big brand fragrances, cosmetics, vitamins, and a wide variety of products.
Chemist Warehouse has 12 stores across Auckland, Hamilton and Tauranga with plans to open up to 10 more stores in New Zealand this year, said Azman Haroon, Managing Director of Chemist Warehouse.
"We identified South City as the ideal location for our first store in the South Island – it's strategically positioned to cater to a wide catchment of residents and city workers with increasing numbers of people relocating to the central city.
"The secret to our success is the combination of the finest possible customer service paired with competitive pricing and quality products. We take great pride in being innovative, competitive and responsive to the changing needs and challenges of our marketplace."
"Chemist Warehouse has been very well received in New Zealand and we are very excited to be opening our first store in the beautiful city of Christchurch," Haroon says.
The new store will cover more than 1000sqm and be open 8 am-9 pm seven days a week, including public holidays.
South City first opened its doors in November 1990 and this year celebrates 30 years in business. It changed hands in 2018 and is now owned by private Balclutha-based investors. Chemist Warehouse will join other national retailers including The Warehouse, Whitcoulls, Paper Plus, Pagani and McDonald's.
Evan Harris, director of Colliers International Real Estate Management, says South City has a strategic position in Christchurch.
"It has served both its adjacent CBD catchment and, because of its location, a wider area over the whole of Christchurch for many years. Chemist Warehouse joins a large group of successful retailers in the centre, together with other new tenants. We've no doubt Chemist Warehouse's innovative approach will attract customers from our wide catchment and beyond."