Articles
Recycle a Device at South City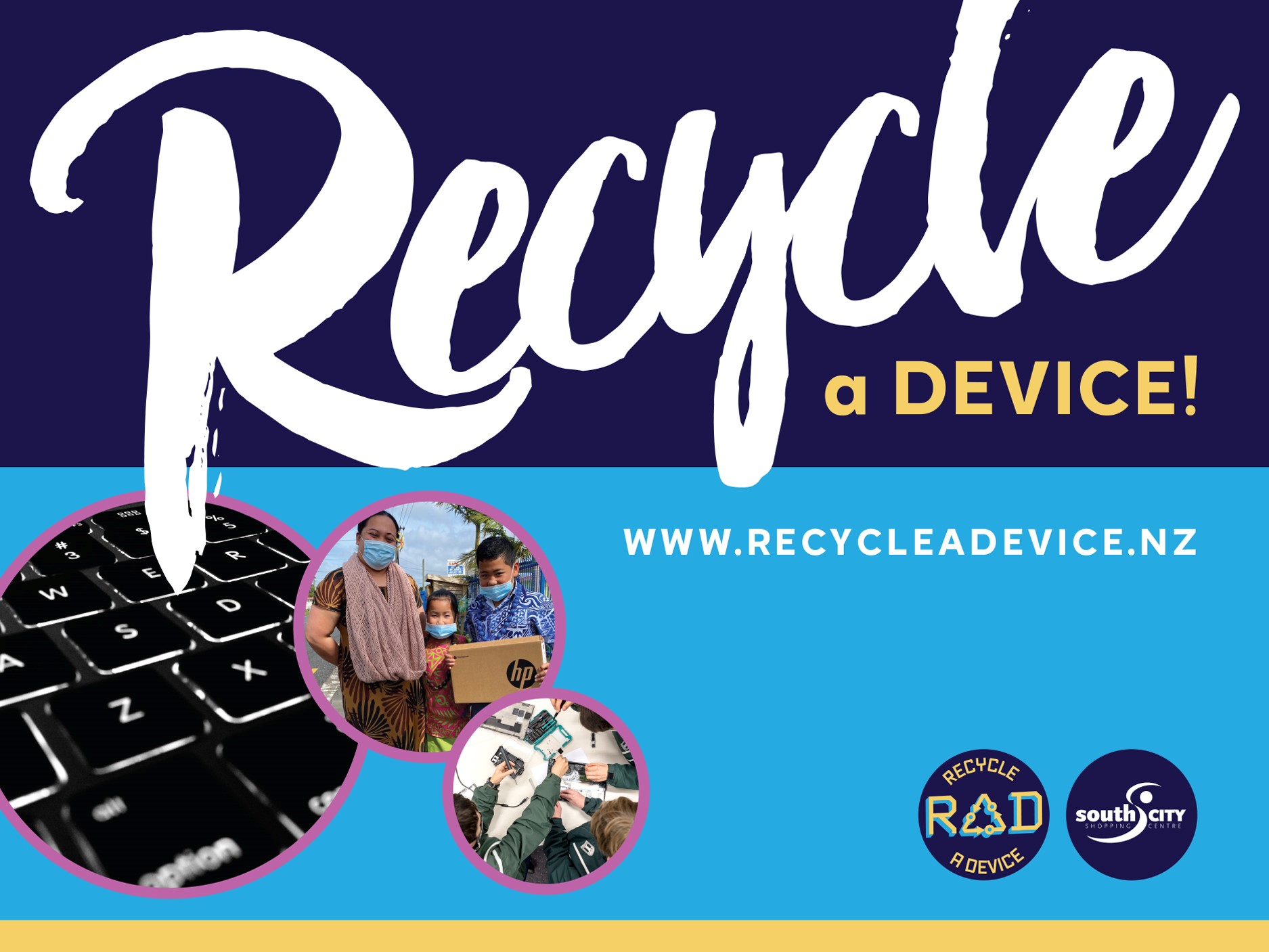 We've teamed up with RAD (Recycle A Device)!
RAD is an Aotearoa initiative that matches those who need a laptop with a donated and refurbished device. There are many good quality devices that are no longer needed in our communities, RAD tracks down these laptops and puts them to good use.
RAD also teach high school students in-demand tech engineering skills to refurbish the laptops and then works with community groups to get them into the hands of ākonga (students) and rangatahi (young people) who need them.
If you have a laptop that is less than ten years old and comes with a charger, please donate it to us. It really can make a difference in someone's life.
RAD has sent out 950+ laptops to be refurbished, or to be used as training aids in the workshops. 696 laptops have been given to our community partners and schools to find a home, with thousands more in the data sanitisation process. There are 16 schools and 3 community groups refurbishing laptops all over the motu, from Orewa to Methven and everywhere in between.  Local schools and community groups include Christchurch Boys High School,Te Aratai (Linwood) College, Burnside High, The Loft Linwood Library, Tūranga Library and You Matter to Us – Eastside project (MoE)
You can deliver your Laptops and chargers to Phonezone here at South City,  located next to St Pierres sushi.
For more information on this great initiative please check out the RAD website, https://recycleadevice.nz/